There are a whole lot of tall women on our campus right now.

That is because today is the WNBA 2006 Pre-draft camp--and its on Emmanuel's campus! HOW COOL IS THAT!!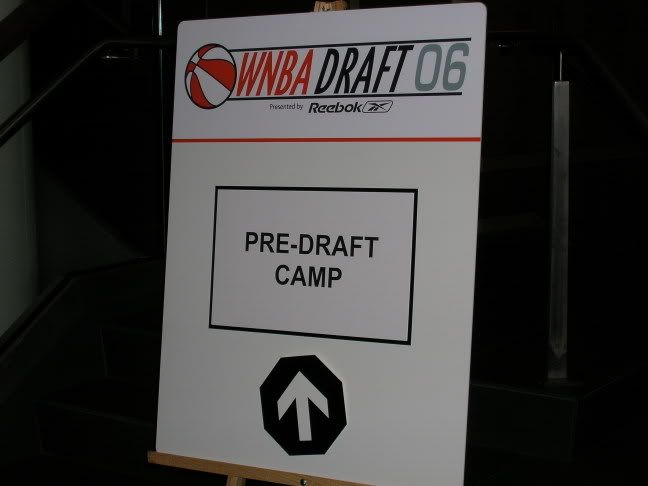 I spent some time snooping around--wanting desperately to take pictures but it would have been way obvious if I did--a lot of the players were just lying around in our chairs and couches on the upper floor of the Yawkey Center grabbing a nap. I did see Ann Meyers and Ann Strother-----soooooooooo coooooool.


BUT EVEN COOLER THAN THAT!!


As I'm running out the door to my internship this afternoon, I swung by the gym to see who was still around. Who do I find standing at the front desk of the Yawkey Center, but none other than the Great Rebecca Lobo, star player on the 35-0 National Championship 1995 UConn team, Olympic Gold medalist, innaugural WNBA player, and author--who was my IDOL for sooooooo many years. Yeah, I wanted to be like --"omg--do you remember me? I went to see you when you started your book tour with your mom and you called me on stage and let me sit with you, and took pictures with me, and ahhhhhhhhhhhh!" but I didn't--I stood and gawked, because I am still filled with awe in her presence. What a cool day though.